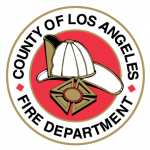 Be a Firefighter
Learn the steps of how to become a Los Angeles County firefighter. Please check here regularly for updates.
Message from the County of Los Angeles Fire Department
Thank you for your interest in joining this noble and rewarding profession as a member of our firefighting ranks.
County of Los Angeles firefighters enjoy an internationally renowned reputation for being the best!
Each day in communities across County of Los Angeles, our first responders provide a lifesaving service.  When not responding to emergencies, our firefighters serve and support their communities in other helpful ways.
Join our team of dedicated emergency responders and business professionals!
For information on the Fire Fighter Trainee (Paramedic) examination posting and the upcoming Fire Fighter Trainee examination, please click here.
INTERESTED IN BECOMING A COUNTY OF LOS ANGELES FIREFIGHTER?
Fill out an interest card on the County of Los Angeles DHR Website!    Fill out card