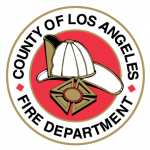 Film Unit
The Public Safety & Film Unit reviews applications for filming permits, commercial still photography, annual fuel truck inspection and special effects permits. The Public Safety and Film Unit sets requirements and may conduct inspections at filming locations to ensure public safety and compliance with the Fire Code.
Permit Fee Collection Sites
The Public Safety & Film Unit is responsible for the assignment of Fire Safety Officers (FSO) and Fire Safety Advisors (FSA) at filming locations within the jurisdictional areas of the Los Angeles County Fire Department.
To date, the following permit fee collection sites have been approved. Please use the map to view our current locations.
Public Safety and Film Unit
Los Angeles County Fire Department
Public Safety and Film Unit
14425 Olive View Drive
Sylmar, CA 91342
Phone: (818) 364-8240
Fax: (818) 364-8242
Email: PSFU@fire.lacounty.gov