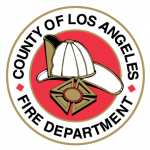 The Safe House Program was implemented across Los Angeles County in 1997 as a program to ensure temporary haven for any child or adult facing a potentially threatening situation and needs a safe place to go. Concerned communities have been demonstrating a desire to accept a shared responsibility for the well being of children. Local fire departments, school districts, police departments, parents, and community members have been joining together in building the neighborhood Safe House Program.
Temporarily places a fire department resource out of service while providing assistance.
Contacts appropriate participating authorities for help.
Reassures frightened, lost, or endangered children.
Assists children who have medical emergencies by initiating the response of emergency medical personnel.
Reports crimes to law enforcement officials and provides descriptions of vehicles and suspects when possible.
Assists children who are in immediate fear of becoming victims of any crime or intimidation or abuse.