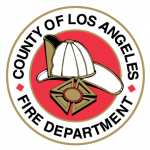 Contact Us
If this is an emergency, dial 9-1-1. Please do not contact us via email.
E-mail is monitored Monday through Friday from 8:00 a.m. to 5:00 p.m., excluding County holidays.
Public Information Office
Fire Captain Sheila Kelliher
Fire Fighter Specialist Craig Little
Fire Fighter Specialist Ruben J. Munoz
Fire Fighter Specialist Henry Narvaez
1320 N. Eastern Ave
Los Angeles, CA 90063
Phone: 323.881.2411
Social Media
There are many ways to contact or get information from your local fire stations. Check out our social media pages!