October 2018
Fire Prevention Month
This year's Fire Prevention Week campaign, "Look. Listen. Learn. Be aware. Fire can happen anywhere," works to educate about three basic but essential steps to take to reduce the likelihood of having a fire – and how to escape safely in the event of one: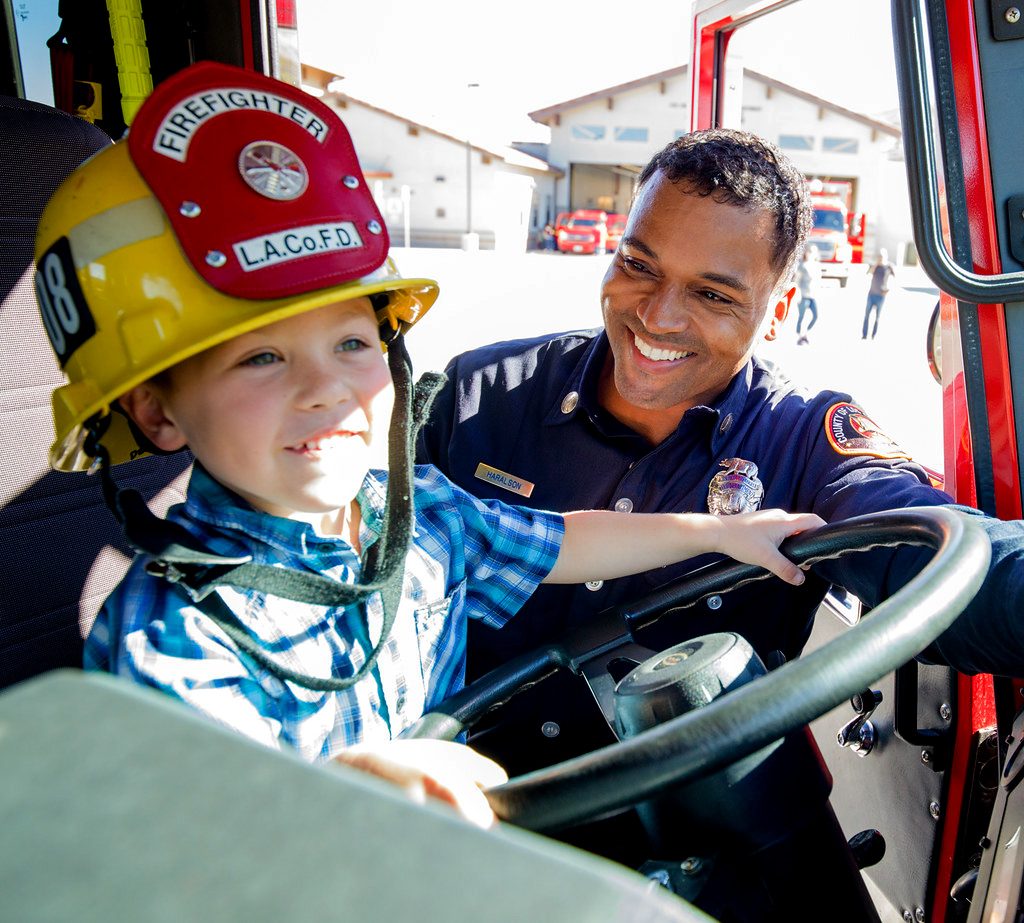 LOOK
Look for places fire could start. Take a good look around your home. Identify potential fire hazards and take care of them.
LISTEN
Listen for the sound of the smoke alarm. You could have only minutes to escape safely once the smoke alarm sounds. Go to your outside meeting place, which should be a safe distance from the home and where everyone should know to meet.
LEARN
Learn two ways out of every room and make sure all doors and windows leading outside open easily and are free of clutter.
Cooking is tied for the second leading cause of home fire deaths.
Unattended cooking is the leading factor contributing to these fires. Frying poses the greatest risk of fire.
Ranges, or cooktops accounted for the majority (62%) of home cooking fire incidents. Ovens accounted for 13 percent.
More than half of all cooking fire injuries occurred when people tried to fight the fire themselves.
The leading factor contributing to home heating fires (30%) was a failure to clean. This usually involved creosote buildup in chimneys.
Most home heating fire deaths (84%) involved stationary or portable space heaters.
Nearly half (49%) of all home heating fires occurred in December, January, and February.
On average, seven people died in U.S. home fires per day.
Cooking is the leading cause of home fires and home fire injuries.
Smoking has been the leading cause of home fire deaths for decades.
Heating Equipment was involved in one of every five home fire deaths.
Three of every five home fire deaths resulted from fires in homes with no smoke alarms (38%) or no working smoke alarms (21%).
When smoke alarms fail to operate, it is usually because batteries are missing, disconnected, or dead. Dead batteries caused one-quarter (24%).
According to an NFPA survey, only one of every three American households have actually developed and practiced a home fire escape plan.
While 71 percent of American have an escape plan in case of a fire, only 47 percent of them have practiced it.