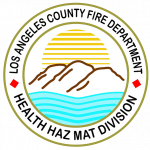 You can pay for your CUPA Permit fees by Online Payment, US Mail or In Person.
Please pay your Consolidated Invoice for Fiscal Year 2019-2020 before the due date to prevent receiving a Late Payment Penalty Notice.
Annual CUPA Permit fees are non-refundable and non-transferrable to new owners or new locations. There will also be no prorations of annual CUPA permit fees.
Online payment is only available for the 2019-2020 Consolidated Invoices. For information on previous invoices please call (323) 838-2345.
If you have billing concerns
please call (323) 838-2345
If you have questions about your
permitted programs, please call
(323) 890-4000